I'm sure laminated floor owner would like to know how to take care of laminated flooring. With good care and careful cleaning, laminated flooring can last for numbers of years. And of course you should also need to know what should or should not be done to the laminated flooring itself.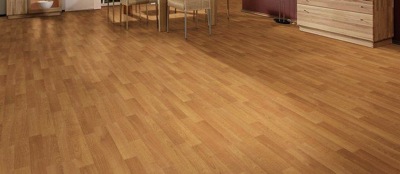 DO
To give your laminated flooring a full protection, you might want to consider to add a layer of underlayment on top of your flooring. This layer of underlayment will acts as a valuable barrier from any moisture in the sub-floor.
Dirt can cause damage to the texture of the floor, but you do not need to regularly clean, sweep, vacuum (use the one with attachments so that along edges and in corners can be reached), dry mop or damp mop (Beware: excessive water can cause your flooring to extent) on laminated flooring whilst maintaining its graceful floor. For all these purposes, spot clean when required and use only recommended laminated floors products and microfiber mop.
DON'T
Abrasive cleaners, scouring powder, soap-based detergents or steel wool, and wax must never be used on a laminate floor. Furthermore, dirt and moisture can be prevented by doormats before they can enter your home.
Furniture should not be dragged, instead lift it, as well as floor protectors or glides are put on the legs of furniture to protect your laminate floors from scratches.
Hence, this flooring will look more impressive than previous state after careful maintenance is being taken on it.