Roman blinds always being perceived as expensive blinds among consumer. Actually, there are several types of cheap roman blinds that might suit most of the consumer. Roman blinds include thick cascading fabric to insulate your home while adding stylish, modern, warmth, comfortable and luxury feeling to your room. There are varieties of roman blinds that are all quite cheap with good qualities. Blackout roman blinds are best suited for the master bedroom and protects your bedroom furniture from fading in the sunlight.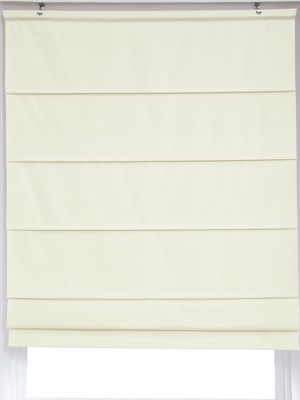 Roman blinds can be used in bedrooms and lounge but are not recommended to be placed in the kitchen or bathroom where they can be damped easily.
Advantages of cheap roman blinds
An alternative method to upgrade your home window and regulate the temperature in your home at an inexpensive cost..
Roman blinds range in a diversity of colours, sizes, patterns and finishes that can fit most decors.
Offer greater benefits than curtains which they also act like a curtain when closed, etc, but also operate the same as other blinds, for example pulling the blind up to the top of the window, so leaving your window for the sun to shine into your room on a summer time.
The cheapest option is Faux Silk Blackout Roman Blind inherits a simple and plain design together with the delicate sheen of the faux silk to add an elegant look to your room. It is not difficult to install while giving you privacy you in your home.
As all of the above facts, there are some things to take care like you need to only use sponge when polishing the blinds, the blinds are prohibited from placing above heat sources, clean only with a fresh duster and etc. Therefore, it is not as easy to use when compared to cheap roller blinds.